BM #116 : Week 5, Day 3
Theme : Fruit platter
The thali here is not a planned thali. I was making lunch and was planning to cook quinoa for me. It was only when the meal was coming together that I realized it was a protein rich meal. Not every single item is protein rich, but most of it. Our usual lunches will have only one source of lentils or beans. We don't make dal based sambar and then serve it with dry beans based Sundal. But I made an exception here since I had some leftover chickpeas and boiled eggs I wanted to finish off. Sometimes it's the leftovers that craft the lunch at my place 😁.
We have started stocking up frozen vadas from Indian store. It's a quick solution when you crave for a snack or when you don't want to prepare a side dish for lunch. I thaw it in microwave and then cook for a few minutes in the dosa pan. That seems to work for me. The best part is I can serve a single vada instead of making an entire batch. So I decided to add the vada also to the thali, which my family loved.
Read on for the recipes and more pictures.
The thali has
Quinoa
Carrot and tomato sambar
Chickpeas Sundal
Sautéed Okra
Yogurt
Mango pickle (readymade)
Potato chips (readymade)
Urad dal vada (readymade)
Chickpea Sundal
Heat 1 teaspoon oil in a pan. Add one teaspoon of mustard seeds. Once it pops, add salt as needed, a teaspoon of chili powder, 1/2 teaspoon turmeric powder and 1.5 cups of cooked chickpeas. Mix carefully.
Let it cook for 3-4 minutes until flavors mingle well and chickpeas are heated through.
Now add 2-3 tablespoons of shredded coconut. Start with 2 and then add the third spoon if you want to. Taste test and adjust seasonings if needed. Remove from heat and serve with rice and sambar.
Sautéed okra
Heat 1 tablespoon of oil in a pan. Add 1 teaspoon mustard seeds. Once it pops, add 3 cups of cleaned and sliced okra. Add salt as needed and 1 teaspoon of chili powder. Carefully mix.
Heat this on low to medium heat, stirring in between carefully a couple of times, until the okra is done. I don't stir too many times to avoid breaking of okra. The sliminess reduces as the okra is cooked. Remove from heat and serve as a side dish.
Masala eggs:
Heat 1/2 teaspoon oil in a pan. Add salt, pepper and a pinch of turmeric powder. Add 1/4 teaspoon sambar powder to the oil. Mix well with a spatula.
Now slice a boiled egg into two lengthwise. Carefully keep the flat side down on the masala mix. Cook for 45 seconds and carefully flip and cook the other side too. You can cook it for a longer time too if you want it more crispier. Remove from the heat and serve with rice.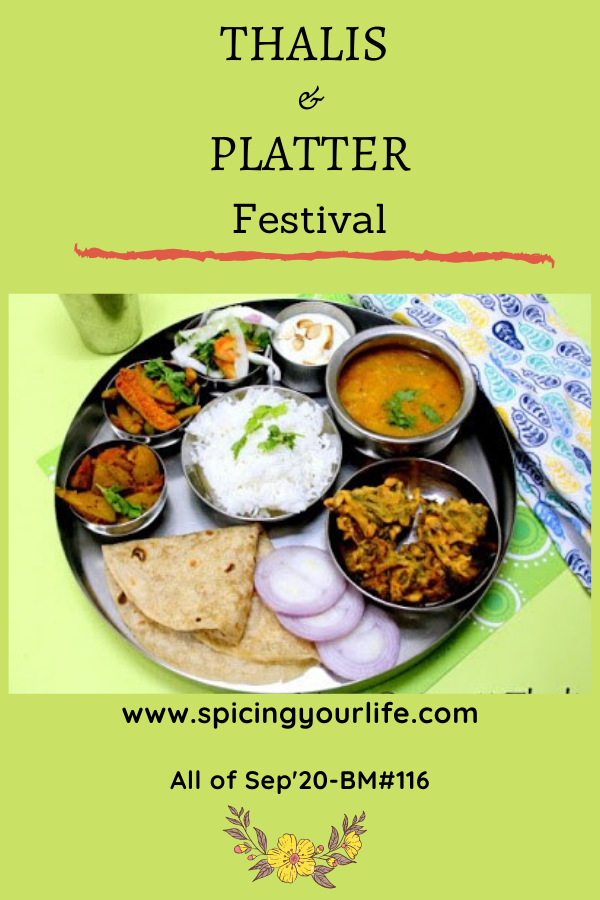 Check out the Blogging Marathon page for the other Blogging Marathoners doing BM#116
You are invited to the Inlinkz link party!
https://fresh.inlinkz.com/js/widget/load.js?id=9c9b10dbdecdfb9300b0