Here is a recap of the month long blogging marathon. The theme for this month was Thali or platter. For each week, there was a specific theme and I have done the roundup based on that.
For the first week, I chose regional thalis as the theme. The posts were
Week 2 theme was Platters.
Week 3 has thalis highlighting Indian flatbreads.
Week 4 theme was Simple Everyday Thali
The last week had these four posts.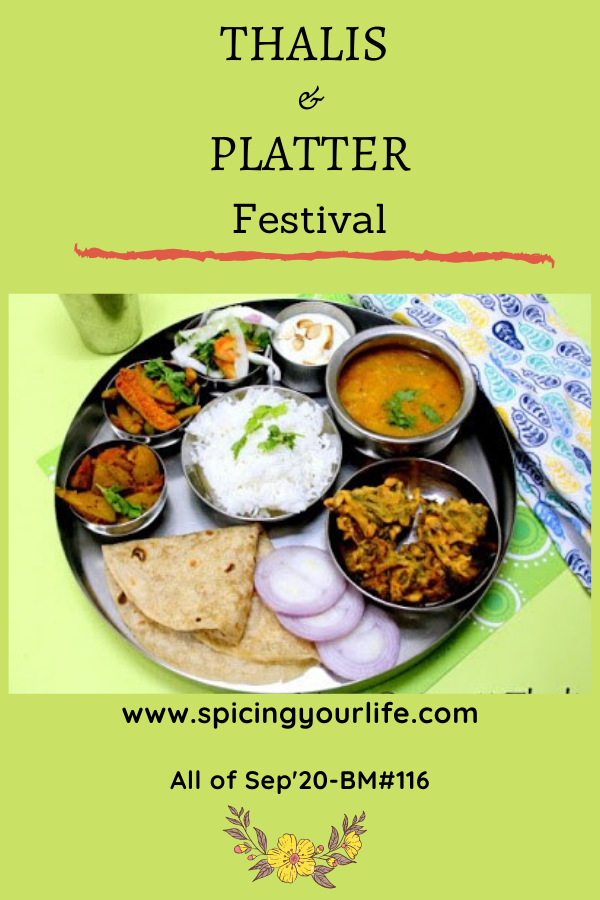 Check out the Blogging Marathon page for the other Blogging Marathoners doing BM#116
You are invited to the Inlinkz link party!
https://fresh.inlinkz.com/js/widget/load.js?id=9c9b10dbdecdfb9300b0