BM #116 : Week 4, Day 3
Theme : Simple everyday thali
When we were in Chennai, we used to do grocery on Saturdays and Fridays were our "clean out your fridge" day. So it was not unusual for Fridays to be poricha kuzhambu day. That's because it's the perfect dish to use up all the bits and pieces of leftover vegetables. If the veggie tray had one left over carrot, 2 tiny eggplants, one sad potato without friends, half of a green plantain? No problem – peel and dice them all and use it up for poricha kuzhambu!
Here in US, we have bigger fridges and I buy more grocery than in India. No power outages and bigger fridges help with that. Also the fact that shops are a little further away, makes me want to cut down the grocery shopping to once in 2-3 weeks than weekly. What I am trying to say is that now when I make this kootu, it's intentional and not for using up the bits and bobs of leftover veggies.
The meal above wasn't planned to be an elaborate one. My menu for the day was just rice with poricha kuzhambu and chips. But since it doesn't take a lot of time of prepare the kootu, I decide to expand the menu and include a pepper kuzhambu and two vegetable sides. Like I mentioned earlier, already cut vegetables make cooking a breeze. My husband was really happy to have a full meals like this and that of course makes me happy :-).
Read on for the recipes and more pictures.
The meal has
Rice
Poricha kuzhambu
Pepper kuzhambu
Long beans stir fry
Yogurt
Potato Chips
Banana
Poricha kuzhambu:
To grind together

1/2 cup grated coconut
2 red chilies
2 teaspoons pepper corn
1 teaspoon jeera seeds

3 cups chopped mixed vegetables*
1/2 cup of cooked toor dal (or any dal of your choice)
1/2 teaspoon turmeric powder
Salt
1 teaspoon oil
1 teaspoon mustard seeds
A sprig of curry leaves
* I usually use a mix of any of these veggies – carrots, beans, potatoes, green plantains, chow chow, cluster beans, brinjal, zucchini etc
Method:
Make a smooth paste of the items to be ground together, adding a little water.
Peel and dice the vegetables of your choice. Add enough water to submerge the veggies and 1/2 teaspoon turmeric powder and cook. You can either pressure cook it for 2 whistles or cook in a pan until it's done.
Once the vegetables are cooked, add the ground paste. Mix and let it cook for 3-4 minutes. Now add the cooked dal and salt as needed. Add more water if it's dry. Let it cook for another 6-7 minutes and remove from heat.
Prepare a tadka with oil, mustard seeds and curry leaves. Add to the poricha kuzhambu and keep covered until the time of serving.
Long beans mezhukku piratti :
Heat a tablespoon of coconut oil in a pan. Add 3 cups of long green beans cut into 2" long pieces along with 2-3 green chilies sliced lengthwise and salt as needed.
Cover and cook over medium to low heat for about 8-10 minutes, stirring in between to ensure even cooking. Once the beans are cooked, remove the lid and cook for a couple more minutes for any water from condensation to dry out. Remove from heat and serve with rice as a side dish.
You don't always get small bananas here in US. Even though it's not as good as it's back home, whenever I see it, I buy it. We don't finish it fast enough and there is always a couple that gets over ripe and gets wasted. Yet I reminds me of home when I see it.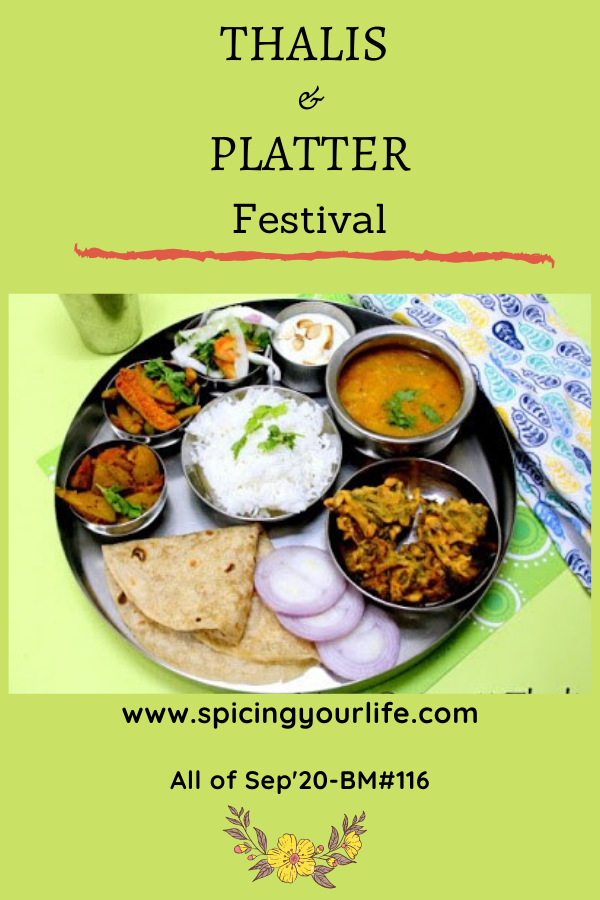 Check out the Blogging Marathon page for the other Blogging Marathoners doing BM#116
You are invited to the Inlinkz link party!
https://fresh.inlinkz.com/js/widget/load.js?id=9c9b10dbdecdfb9300b0