BM #116 : Week 3, Day 1
Theme : Indian Flatbread Thali
I loved preparing thalis for the Indian bread week. More than me, my husband loved it. Once the COVID19 quarantine started in March, we haven't been to any of the restaurants. My husband's preference for eating out is going to Indian restaurants. So we have been missing all the ghee laden yummy delicacies like parathas. So he was happy that I was making it at home.
Though the taste is good when we make parathas at home, it's never the same as the restaurant version. It's because of the amount of ghee used. I don't think any of us add as much ghee as they add in the restaurants. So its not floating in ghee when we make it at home. It's healthier for sure, but that luxury factor is a little less :-).
For the first day, I have a peas paratha thali. I prefer paratha with just yogurt and pickle/chutney, but my husband likes to pair it with a curry. Rice and yogurt with pickle is a regular way to end the meal for South Indians, so it's an everyday thing. For the thali, I prepared two Curries instead of one.
I made only four parathas in total. For me and my husband, one paratha with two Curries followed by rice is a good meal without it being heavy. My son skipped the rice, so two parathas was enough to fill him ….well, for a few hours. Now that he is in his teens, "mom, what's there to eat?" is a constant question at my place :D.
Read on for the recipe for peas paratha. I will be updating the post for the curry recipes later.
The thali has
Peas paratha
Plain rice
Papad
Aloo matar
Khatta meetha kaddu ki Subzi
Yogurt
Peas paratha Ingredients:
1 cup green peas
1 teaspoon oil
1/2 teaspoon jeera seeds
2 cloves of garlic
2 green chilies
Salt as needed
For the dough
1 cup atta / whole wheat flour
Salt as needed
Water to knead into a dough
Ghee as needed to make the parathas
Method:
Make the dough first. In a big bowl, add the flour and salt. Mix. Add water in 1/4 cup fulls and keep mixing until a dough starts to form. Knead until you get a soft dough. Cover and set aside to rest for at least 10 minutes. Make the filling while the dough is resting.
For the filling, cook the green peas first. You can microwave it or cook in boiling water. Drain and let it cool lightly. Once cool, pulse it a couple of times in a mixie jar or food processor to get a very coarse paste. Do not process it until it's a smooth paste.
Heat oil in a pan. Add jeera seeds. Now it crackles, add finely minced garlic cloves and green chilies. Once it's cooked, add the ground paste and salt as need. Cook for a couple of minutes, stirring to avoid it sticking to the pan. Remove from heat and set aside.
Prepare parathas with a small ball of peas as filling. Here is a link on how to roll and fill a paratha. Serve with any curry of your choice or with yogurt and pickle.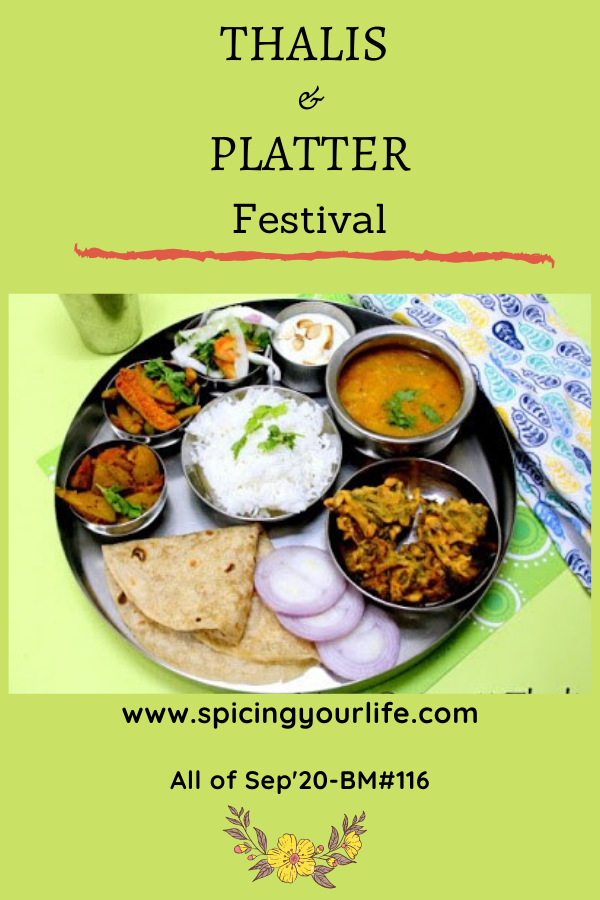 Check out the Blogging Marathon page for the other Blogging Marathoners doing BM#116
You are invited to the Inlinkz link party!
https://fresh.inlinkz.com/js/widget/load.js?id=9c9b10dbdecdfb9300b0