BM #116 : Week 2, Day 3
Theme : Platters
This is the first platter I prepared for this week's theme. We had guests with kids coming over and I thought they will like the fruits and vegetable spreads a lot. My son and his friends really love all kinds of fruits. I had the dips and pita in mind for the adults. Everyone enjoyed the dips a lot and we ended up finishing a whole packet of pita bread over this. So that was what prompted me to make one more Mezze platter later that week, which I shared yesterday.
The platter has three homemade sauces/ dips – Tzatziki, Hummus and Baba Ganoush. The last two need tahini and I have used readymade one here. Tahini is toasted sesame seeds ground into a paste with a little oil, so it can be made at home if you have sesame seeds. But I took the easy way out here. I am actually not a fan of hummus but freshly made hummus tasted so much better than the store bought ones. I have made tzatziki before and I love it, this time I used zucchini instead of cucumber for a change.
I haven't made Baba Ganoush before. My friend recommended it to me telling how easy it is to make and thats what triggered the whole idea for this platter. Baba Ganoush an eggplant based sauce. You need to use the big eggplants (baingan bharta ones) for this. It's a fairly straightforward recipe. All of these dips/sauces are simple recipes with very few ingredients. So this platter was really easy to make. I wanted to add some more items to this like falafel and more grilled vegetables, I might do it another time :-).
Read on for the pictures and the recipes.
The platter has
Cucumber sticks
Almonds
Cherry plum
Dates
Grapes
Walnuts
Hummus
Feta
Carrot sticks
Zucchini tzatziki
Cherry tomatoes
Baba Ganoush
Pita bread
Roasted peppers
Red and green olives
Hummus recipe : you need
1/4 cup tahini
3-4 tablespoons of lemon juice
2 tablespoons of olive oil
1 teaspoon ground cumin
1 clove of garlic
1 1/2 cups of cooked chickpeas (or a15oz can)
Salt to taste
Olive oil to drizzle and a pinch of paprika
In the food processor bowl, add 1/4 cup tahini and juice from a large lemon (3-4 tablespoons) and process for about a minute. Add 2 tablespoons of olive oil, one spoon of ground cumin, one minced garlic and salt to taste. Process for another minute, stopping to scrape the sides of the bowl once if needed. We need 1 1/2 cups of cooked chickpeas for this. Add half of this to the food processor and process it. Now add the rest and process until everything is smooth. You might have to scrape the sides of the bowl for everything to mix well. You might also need to add 2-3 tablespoons of water if the hummus is too thick. Taste test and adjust seasonings if needed. Store in an airtight container and refrigerate.
Zucchini tzatziki:
1/2 of a large zucchini, grated
3-5 cloves of garlic, minced
1-2 teaspoons lemon juice, per taste
2 cups of Greek yogurt
1 tablespoon olive oil
Salt and pepper to taste
Method: Wash and Grate the zucchini. I didn't peel it before grating. In a bowl, mix the minced garlic, salt and pepper , olive oil and grated zucchini. Add yogurt and mix well to combine. Taste test and add lemon juice accordingly. Refrigerate for the flavors to mingle. Serve with warm pita bread or snacks of your choice.
1 large egg plant
2-3 cloves of garlic, minced
2-3 tablespoons lemon juice
1/4 cup tahini
1/3 cup olive oil
1/2 teaspoon ground cumin
Salt to taste
Method : I cooked the eggplant in the microwave. Alternatively, you can roast it in the oven at 425F for about 35 minutes too. Rub a little oil between your palms and rub it all over the eggplant. Pierce it with a fork all over for both methods.
If using microwave, keep the eggplant in a microwave proof plate and cook at 100% power for about 10 minutes. Let it cool a little in the microwave itself. Take it out carefully and cut into two in the middle. Let the steam escape and slowly scoop out the flesh into a bowl, discarding the skin and the liquid released.
Add everything else to the eggplants and mix well. You can use a food processor for this too, but a fork would do. Taste test and adjust seasonings. Serve with olive oil drizzled on top.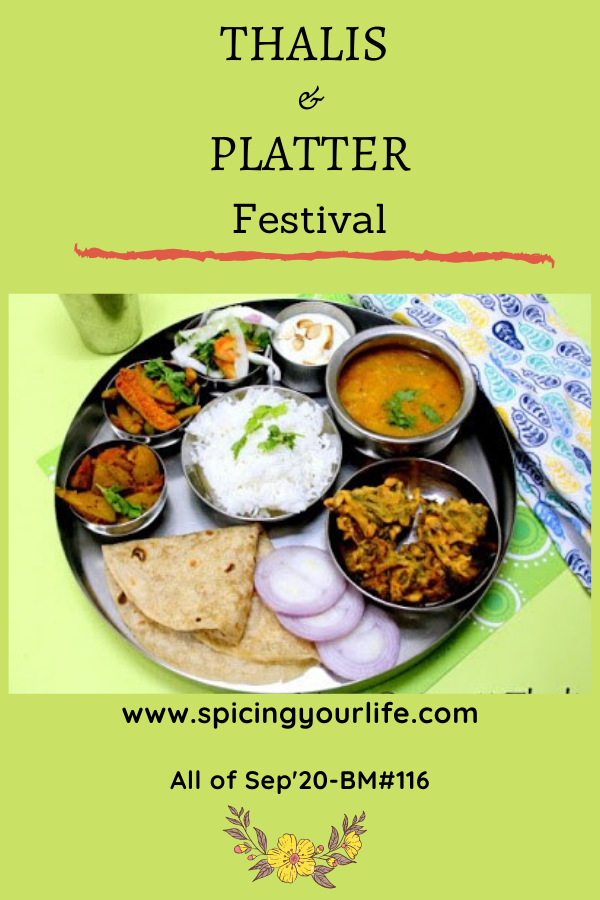 Check out the Blogging Marathon page for the other Blogging Marathoners doing BM#116
You are invited to the Inlinkz link party!
https://fresh.inlinkz.com/js/widget/load.js?id=9c9b10dbdecdfb9300b0r