BM #116 : Week 2, Day 2
Theme : Platters
Mezze is a collection of small dishes served as a light meal or appetizers in the Mediterranean area. It can be a meal in itself too depending on what's being served as part of it. It's food meant for sharing, so these are food platters that's existed for a long long time now!
For the platter here, I was looking for dips that would be in red color family. So I chose muhammara (a roasted pepper and walnut based dip), tzatziki – a yogurt based dip with beetroot instead of the traditional cucumber and red kidney beans instead of chickpeas for hummus. Hummus turned out more of a very light brown than red, but that's fine.
I used store bought pita bread for this and served a small loaf of bread from the farmers market also. It paired really well with the dips as well as the bread dipping oil (olive oil flavored with zaatar). My son was not a fan of both the salads in the platter, but I liked it. The beet tzatziki tasted okay, but I like the traditional tzatziki a lot more. My son and my husband feasted on the bread and pita with the dips and olive oil. It turned out to be our dinner that day even though I had meant this as an appetizer.
Read on for the recipes and to see what's served on the platter.
The platter has
Red kidney beans hummus
Grapes
Olive oil with zaatar
Beetroot Tzatziki
Dates
Walnuts
Watercress salad
Bread
Rice tabbouli
Baby carrots
Pita bread (readymade)
Olives
Feta cheese
Beetroot tzatziki: Grind or grate one cooked medium beetroot once it's cooled down. I used 1 tablespoon beetroot powder, I rehydrated it with hot water. Add 1/2 cup of yogurt to the beetroot along with a finely minced clove of garlic, a tablespoon of olive oil, salt and pepper to taste. You can add a spoon of lemon juice if you like. Taste test and adjust seasonings. Add more yogurt if needed to bring it to the consistency you prefer.
Watercress salad: I mixed a readymade vinaigrette for this salad. Add the watercress, a little feta cheese, sliced olives in a bowl. Add vinaigrette, salt and pepper to taste. Toss carefully for an even mix. Serve immediately.
Red kidney beans hummus: In a food processor, add 1.5 cups of cooked and drained red kidney beans, 2 cloves of garlic, 2 teaspoon ground cumin, 2-3 tablespoons of lemon juice, one tablespoon olive oil and salt as needed. Process until you get a hummus of your preferred consistency. Taste test and adjust seasonings if needed.
Rice tabbouleh : In a large bowl, add one small bunch of chopped parsley leaves, a handful of chopped mint leaves and one small chopped tomato. Add 1/4 cup of cooked rice. In a small bowl, mix in 2 tablespoons of olive oil with 1 teaspoon lemon juice and salt as needed for the salad. Add this to the salad, toss carefully and taste test to adjust seasonings if needed.
Flavored Olive oil is a good dip for bread. You can flavor it using a whole lot of seasonings or dried herbs of your choice. In this platter I have used zaatar as the seasoning.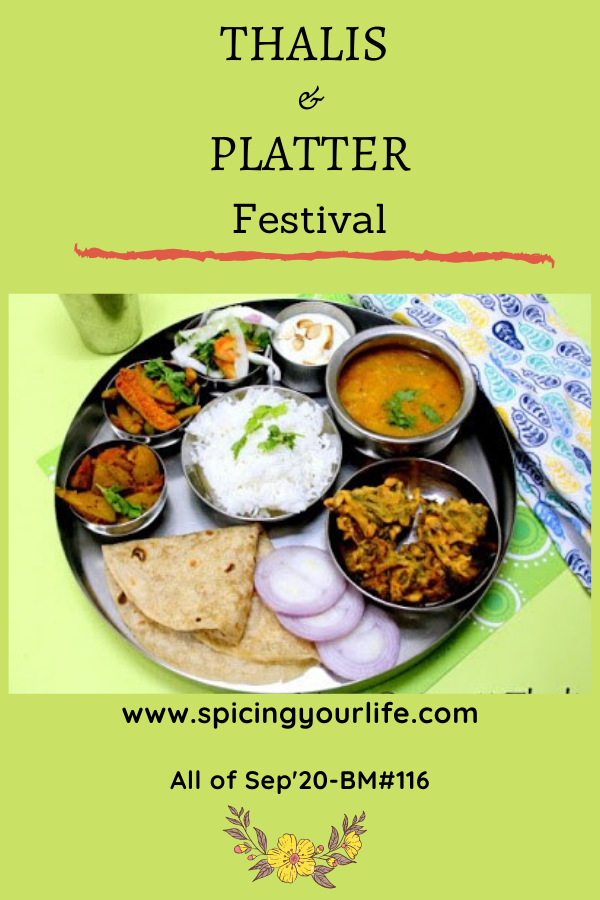 Check out the Blogging Marathon page for the other Blogging Marathoners doing BM#116
You are invited to the Inlinkz link party!
https://fresh.inlinkz.com/js/widget/load.js?id=9c9b10dbdecdfb9300b0