BM #116 : Week 1, Day 4
Theme : Regional Thali
Today marks the last day of the first week of mega marathon. So this is my last thali under regional thali theme. This is my second and last thali from my drafts folder. I have more thalis in my drafts, it would be of food clicked in a hurry and also without any particular theme. So now looking at those pictures now, it doesn't feel right for this month. I will use them later on if needed.
The story here is the same as my Pongal meals, we had guests coming over and I was done with all the cooking. In the few minutes before they reached, I grabbed everything and took a picture. Thankfully I could capture the entire meal here. The thali here is a generic North Indian themed Thali.
Whenever we have guests, I usually make 2 or 3 curries and serve with roti and jeera rice or a Pulao. If it is a spicy Pulao or biryani, there would be one curry less and a raita in its place. I sometimes cook even more dishes if I have the time. Somehow I never make appetizers no matter what! At the most, I will serve chips and dips (I am a recent convert to this combo) as an appetizer.
The dessert is coffee pudding, but with less coffee than what the original recipe recommends. It's not a dessert that matches the theme of the thali, but like I said it was just for our friends and I was looking at something easy to make. I would have gone for something else if this was a planned thali.
The recipe for Banarasi Dum Aloo is from Vaishali's space. It's a keeper recipe, I have already tried it couple of times. The only difference is I just go for pressure cooking the potatoes instead of shallow or deep frying. There is definitely a difference in the taste and texture of the potatoes (fried vs cooked, of course there will be a difference!). The curry is tasty even when it's prepared this way, so I am okay with that.
The thali has
Roti
Mango tofu
Banarasi dum aloo
Ingredients:
Oil for shallow or deep frying
12 baby potatoes
salt as needed
2 cups chopped tomatoes
1 tablespoon ginger garlic paste
6 (or per taste) Kashmiri red chilies
2-3 tablespoons chopped almonds/ walnuts
1 teaspoon cumin seeds
1 teaspoon fennel seeds
1 tablespoon ghee/oil
1/4 teaspoon ground cardamom
1 tablespoon kasoori methi
1 tablespoon honey/ sugar
1/4 cup fresh cream
Handful of chopped Coriander leaves
salt to taste
Method:
Wash and pat dry the potatoes. Pierce with a fork all over and shallow fry or deep fry or even bake in the oven until it's cooked through. You can also cook the potatoes in water or a pressure cooker. That's what I did.
For the gravy, add a little oil in a pan. Add the cumin seeds, fennel seeds, Kashmiri red chilies. Add the tomatoes with ginger garlic paste and cook until the tomatoes are mushy and done. Turn off the heat and let it cool down. Grind into a smooth paste once it's cooled.
Add a tablespoon of ghee or oil in the same pan and add the ground paste and cardamom powder to it. Bring it to a simmer and cover and cook in low flame until the oil separates.
Stir in the potatoes, kasoori methi and honey or sugar. Let it cook for a 5-10 more minutes for the flavors to mingle. Add some cream and coriander leaves on top. Mix and turn off the heat. Serve with rice or roti.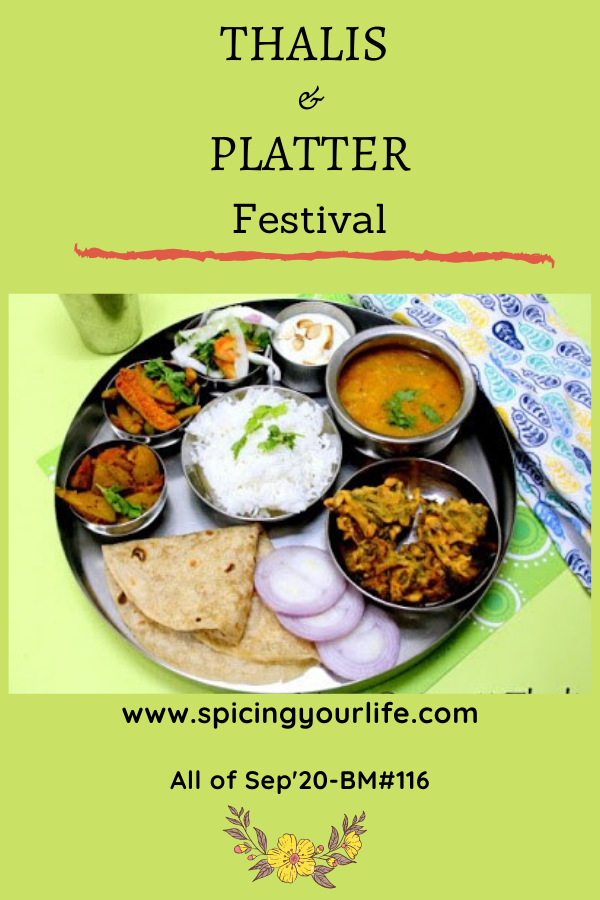 Check out the Blogging Marathon page for the other Blogging Marathoners doing BM#116
You are invited to the Inlinkz link party!
https://fresh.inlinkz.com/js/widget/load.js?id=9c9b10dbdecdfb9300b0